All In the Family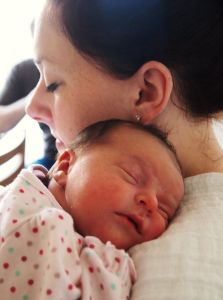 Kristen is a mother of four. Her oldest son, Erick is seven, Eli is five, Jalyn is a toddler and Kamryn was born in spring 2018. The two oldest participate in HFF's education program. Kristen was on maternity leave that spring because of the birth of Kamryn. Although Kristen went back to her part-time job in April, she was struggling to pay her rent. To add to the predicament her family was also wrestling with the trauma of her sister's murder earlier in the year. Affected the most by his aunt's tragic death was Erick, Kristen's oldest.
To help Kristen regain financial and housing stability HFF provided April and May rent as well as ongoing Case Management. Because of HFF's partnership with Buckeye Ranch, Erick, was able to receive counseling, onsite at HFF, to deal with the death of his aunt. In the summer of 2018, Kristen got a full time job paying three dollars more an hour. However, the change in jobs caused a delay in pay and expensive car repairs left Kristen with no rent for July. To help her during the transition to her new job, Gift of Kindness, through The Columbus Foundation, provided Kristen with the rent she needed to stay in her home.  
Through her months of crisis, HFF helped Kristen supplement her income by providing food, cleaning and household supplies, and baby items as needed. HFF continued to provide ongoing case management until Kristen felt stable again.
Thanks to your support and our collaborative partners, Gifts of Kindness and Buckeye Ranch, Kristen is enjoying her new job, living in the same house, and financially stable. She is no longer receiving case management, but her boys still participate in HFF Dowd Education Center Programming, and they are still part of the HFF community.
Isaiah's Challenges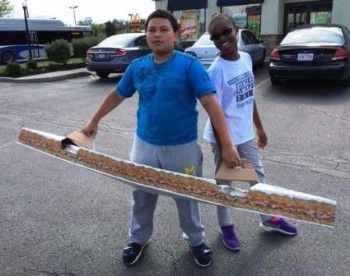 It has been a long road for Isaiah but he got a second chance and is making the best of it. Isaiah was in kindergarten when his family became homeless. The year was 2008 and that was the start of his relationship with The Homeless Families Foundation (HFF). To begin to stabilize their lives and overcome many obstacles, the staff assisted Isaiah's family by helping find housing and employment, providing financial support where needed, giving emotional support, and connecting them with other local community services.
Isaiah attended HFF's Dowd Education Center and he had a rough start. Isaiah's behavior at school and at the Center revealed his personal struggles at home. He was often angry and verbally combative. Isaiah is very intelligent but his refusal to cooperate with his teachers resulted in failing marks. 
Isaiah's home situation remained unstable for years. His one constant was the Dowd Education Center with a staff that truly cared for him. Unfortunately Isaiah had to leave our care for a short time. With the support of his grandparents Isaiah returned to the Dowd. It was his second chance and he knew it. Isaiah was a sixth grader last year and talked often with staff members about his desire to do better. Over the course of the year we saw a new Isaiah. He started performing better in school, talking to staff about his efforts to be positive and he even began to pursue his passion for cooking. He helped prepare all the food for one of the Center's family nights. Isaiah beat the odds! By the end of the school year he achieved all A's and was chosen by his teachers to attend a week-long youth leadership program in Washington, DC.
With the help of a loving, caring community of support Isaiah faced the challenges life handed him and overcame his adversities. He continues to take strides to improve his attitude, his behavior and his future. We at HFF are excited to see what this new school year brings for Isaiah and see what he accomplishes next!