Resources
Emergency Services: If you are currently homeless and seeking shelter please call 614-274-7000, they have access to all of the emergency housing options available in the Columbus area. (View the Street Card below for more resources)
To receive information on additional resources, please contact Hands On Central Ohio at 614-221-2255 or 2-1-1 from your phone.
For Families that are in our Education or Housing Services, we provide food resources, education programs, emergency household resources, urgent relief financial assistance for utilities, housing, and other sustainable expenses, rapid re-housing, and transitional housing.
In order to receive our assistance, you can call the number above and find immediate shelter and seek referral or if you are in one of our education programs, our support services are available to you and you may contact Jermaine Kennedy, Director of Education at JKennedy@homelessfamiliesfoundation.org.
The Street Card below lists additional resources that may be helpful.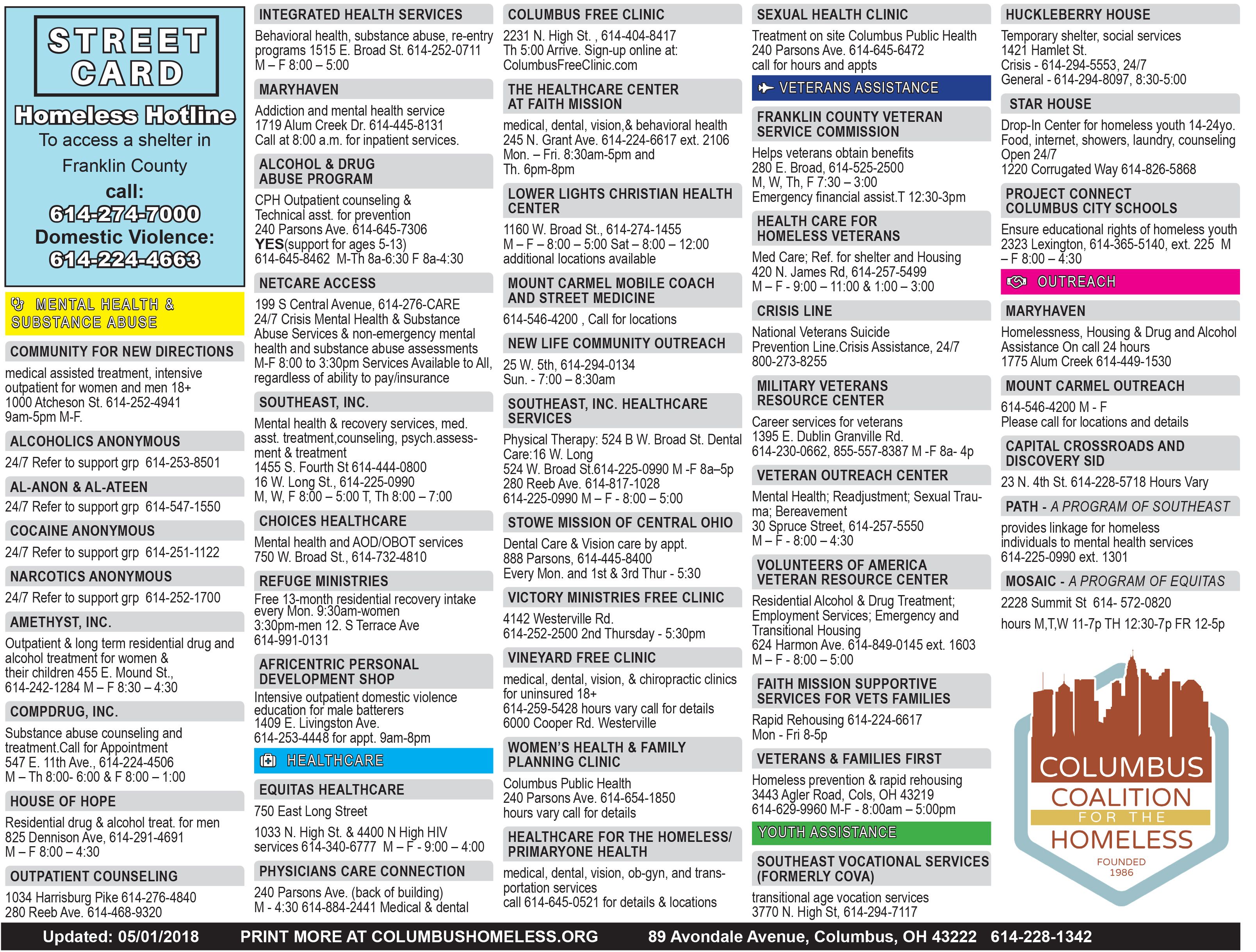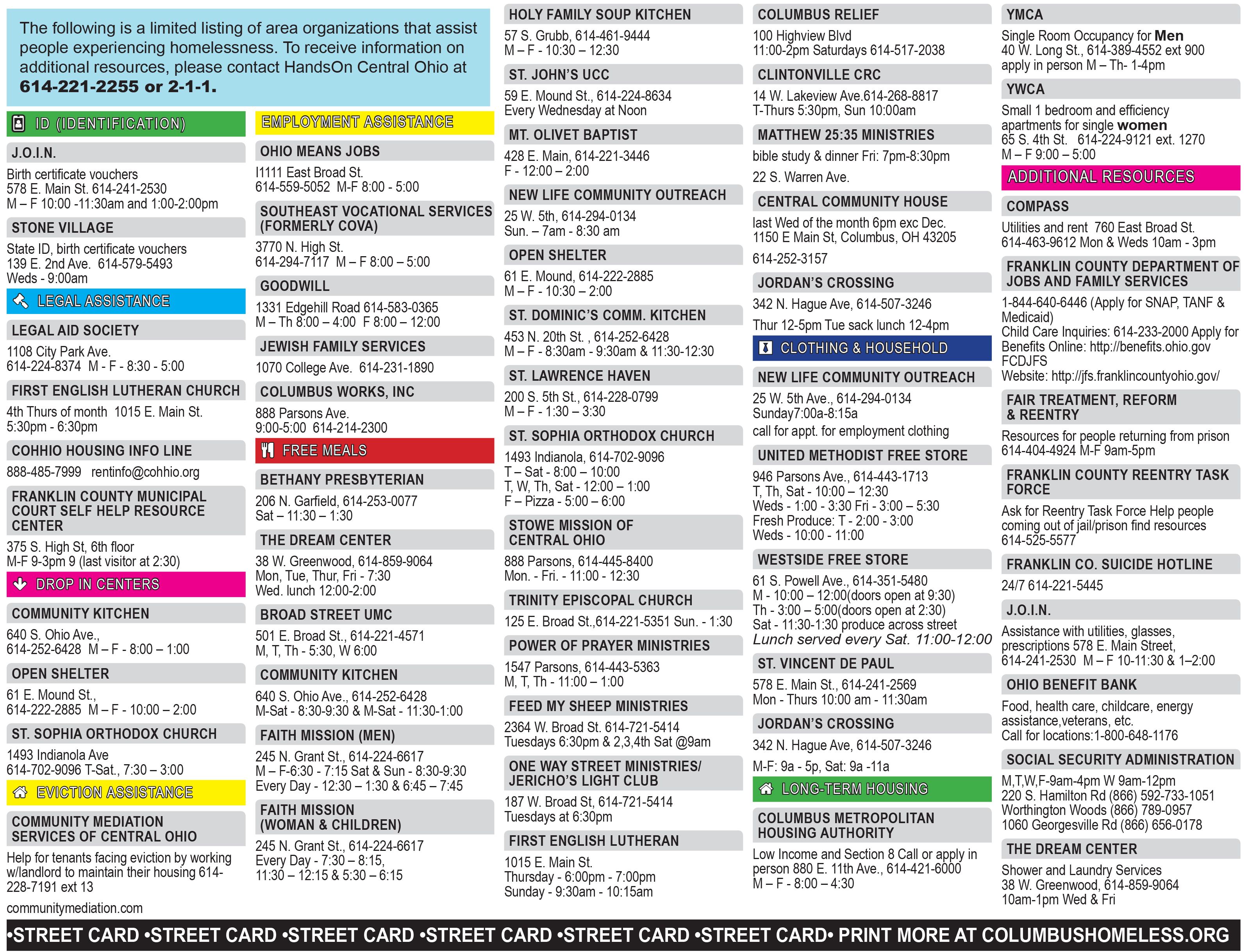 ---