Guests will walk the red carpet and enjoy an evening of music, dancing, NYC inspired food, craft beer, the raffle drawing for the grand prize, and a five-star silent auction.
The party will continue until 11:00.  
Master of Ceremonies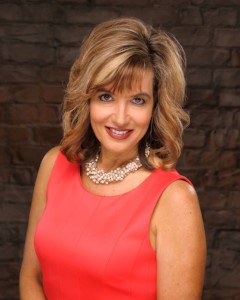 Stacy, from Sunny 95's Dino and Stacy morning show, is the emcee for the evening.  After more than 25 years of waking up listeners in Columbus, Stacy considers sparring with Dino each weekday morning her favorite way to start the day.  When the gloves are off, Stacy gives as much time to charity and church work as she can spare while enjoying marriage, motherhood and Mornings at Sunny.  If she had any free time at all, Stacy would enjoy flying again, since she did have a private pilots license at one time, and napping, which she hasn't done since her daughter was born!  Stacy also hosts the weekly Momcast podcast and knows the importance of family.  Her passion for Columbus, the community, and families makes her the perfect voice for Hope Takes Flight.
Music
Dance like a rock star!
The OFFICIAL QFM96 House Band for 2017, No Regrets, is Columbus, Ohio's premier iconic rock experience. Rocking crowds across Central Ohio, No Regrets will bring you back to a time when spandex, make-up and big hair was more than just a fashion statement…it was a party. You'll be dancing, singing and banging your head, to hits by Motley Crue, Foreigner, Poison, RATT, Judas Priest, Bon Jovi, Van Halen, Whitesnake, Journey and much more.
Activities
NYC inspired food tasting
Beer Flight School
Dancing
NetJets Experience Raffle
Five-star Silent Auction
Photos
Snapchat filter provided by RiteRug Flooring