Bringing in the Green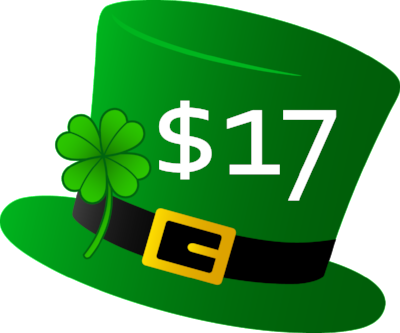 In recognition of St. Patrick's Day -- March 17, 2017, we are asking for a $17 donation to help fill our "lucky" move-in kits.  Your donation can help purchase these necessary supplies:
Large kitchen garbage can with liners
Alarm clock
Cleaning supplies - all purpose cleaner/dish soap/laundry soap
Broom/mop/dust pan and bucket
Sheets/blankets/pillows
Bath and kitchen towels
Hygiene items - toothpaste/toothbrushes/shampoo/soap
Food box
When a family in our program moves into their new home, we supply them with basic needs to give them a fresh start. 
                     OR

Donate Goods or Hold a Donation Drive using the list above. 
Drop off location and hours: 33 N. Grubb St, Columbus, Ohio 43215
Monday-Thursday 8:30 am-5:00 pm  
                                       Friday 8:30 am-3:00 pm  
                                       Closed Saturday and Sunday
                     OR

Purchase items from The Homeless Families Foundation Amazon Wishlist. The items will be shipped directly to us and land in the hands of a family in need. If you make a donation through Amazon.com, please provide your name and address with your donation so that we can thank you for your tax deductible gift.  
                     OR

Gifts can be mailed to: The Homeless Families Foundation, 
33 N. Grubb St., Columbus, OH 43215.
Please write "Bringing in the Green" in the check memo or send a note.