About HFF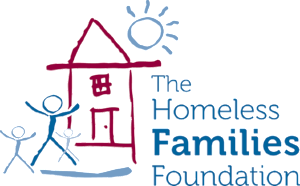 What We Believe
The Homeless Families Foundation believes it is unacceptable for any child in Columbus to be homeless.              
Our Goal
The Homeless Families Foundation's goal is to end homelessness. We can achieve this goal by stabilizing families, educating children and surrounding the most vulnerable among us with a caring community of support.
Breaking The Cycle of Homelessness
The Homeless Families Foundation provides housing assistance and educational services for homeless families living in Columbus. Stabilizing and empowering families, as well as providing quality education to at-risk and impoverished youth, is crucial in breaking the cycle of homelessness.

---
     Not one child.  Not one night.
---